High Consequence & Emerging Infectious Disease (HCID/EID) Preparedness 
This Knowledge Base topic is intended for practitioners in the following disciplines who have responsibilities for planning their organization's response to HCID/EID outbreaks. These disciplines include: 
  Community Health Centers
Emergency Medical Services (EMS)
Hospitals
Long Term Care
Public Health
With access to the resources in this Knowledge Base, users should be able to: 

Define basic terminology and fundamental concepts related to HCID/EID planning and response. 
Identify best practices and relevant guidance for HCID/EID planning for public health and healthcare agencies 
Select resources for HCID/EID planning purposes

Knowledge Base Topic Areas: 


Discipline Specific Resources: 
Have a great idea? Know of something we're missing? Send us an email at delvalle@bphc.org to submit your ideas.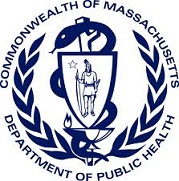 The DelValle Institute for Emergency Preparedness is the Education & Training branch of the Office of Public Health Preparedness. In conjunction with Boston EMS, a bureau of the Boston Public Health Commission, the DelValle Institute provides high-quality all-hazards training and exercises to develop and enhance capabilities-based preparedness. This training delivery is offered through a contract with the Office of Preparedness and Emergency Management at the Massachusetts Department of Public Health (MDPH), with funding from the Centers for Disease Control and Prevention (CDC) Public Health Emergency Preparedness Cooperative Agreement and/or the Assistant Secretary for Preparedness and Response. The views expressed in written conference materials or publications and by speakers and moderators do not necessarily reflect the official policies of the Department of Health and Human Services, nor does the mention of trade names, commercial practices, or organizations imply endorsement by the U.S. Government.  For more information regarding DelValle Institute funding, please visit our funding page.